Our desire is to reach the world with the Gospel. We currently support a number of missionaries, which serve in the United States and overseas. For security some names are not listed below.
Prospective Missionary Questionnaire
Due to the number of requests that we receive for meetings from prospective missionaries, we kindly ask you to fill out this form and send back to us to help us better qualify potential missionaries. Thank you for your time and understanding.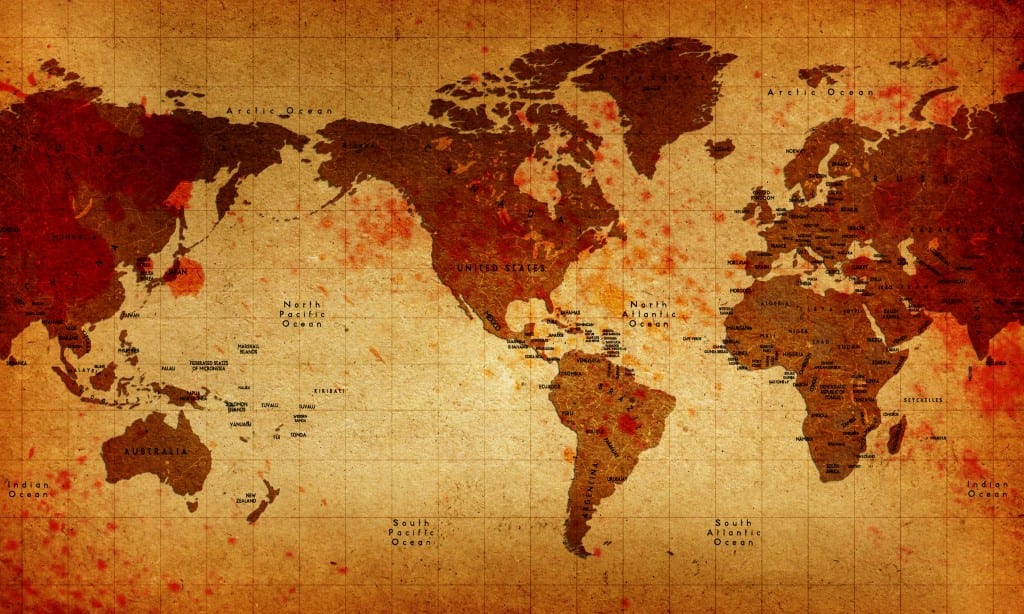 Missionaries sent out of Spring City Baptist Church:
Missionaries Sent Out of Spring City Baptist Church:
Cody Stinson - Bible Radio Network
Scott Suttle - Scandinavia
Missionaries supported by Spring City Baptist Church
Abrell, Rijn – Australia
Africa
Allen, John – PNG
Allen, Matt – PNG
Arce, Nathan – Venezuela
Au, Andrew – Hong Kong
Asia - China
Asia - China
Asia - Israel
Asia - Cambodia
Asia - Cambodia
Asia - Middle East
Asia - Kyrgystan
Asia - Viet Nam
Asia - Indonesia
Asia - Indonesia
Asia - South Korea
Baran, Chris – Philippines
Barkowski Brad- Trinidad
Barkowski, Charlie - Greece
Beard, Thomas – Mexico
Bellamy, Jeff - Rock of Ages
Bolanos, Louis – Columbia
Celestine, Dennis – Grenada
Christian, Jeff – Belarus
Colardo, Bobby – Philippines
Couriers for Christ
Character Under Construction
Creamer, Shawn – Caribbean
Demopolis, Perry – Ukraine
Dempsey, Jay – Canada
Doney, Mike - Philippines
Faulk, Tim – Philippines
Fellowship Tract League
Fussner, Heith - Africa

Gaddes, Phillip - Australia
Gade, Nells – PNG
Geer, Tom –  Children's Ministry
Gordon, David – Canada
Gordon, Matt – Canada
Haley, Junior - Belgium
Hamby, Jason – Canada
Hamilton, Paul – Moldova
Hansen, Derek - Chile
Harwood, Mark – Canada
Hoffmeister, James – Trinidad
Holt, Steven – Sierra Leone
Homan, Jamie – Italy
Johnson, Matt – Mexico
Kessler, Danny – Bulgaria
Kinsey - Costa Rica

Lambert, Michael - Grenda
Lewis, Travis – Philippines
Litson, Matt – Canada
Marsh, Joel – Guatemala
Martinez, Joseph – USA
Maynard, Buddy – Heritage Boy's Home
Meyer, Michael – Mexico
Moisuc, Cornel – Romania
Murray, Chris – Philippines
Norton, Bill - Mexico
O'Brien, John – Ukraine
Owens, Samuel - Rep. Georgia
Pascual, Jonathan – Philippines
Porter, Jeff – South Africa
Pritchard, Paul Sr. -  Brazil
Razon, Ramon – Philippines
Reece, Ron - Nova Scotia
Roth, David – USA Prisons
Runyon, Dean – Guyana
Sanchez, Ismael – Philippines
Saunders, Mike – USA Prisons
Schwaderer, Doug – Canary Islands
Schewer, Gary - Mexico
Severs, Jason – Alaska
Shell, Kyle - Papua  New Guinea 
Sherrouse, Matthew – Brazil
Smith, Mike – Estonia
Snyder, Ted – Honduras
Spring City Baptist Publishing
Stensaas, Keith – Uganda
Sterling, David – Russia
Stokes, Joshua – Spain
Sutek, Gerald – Philippines
Suttle, Brooks – New England
Sykes, Steven – USA
Tabernacle Baptist Children's Home
Tribuzio, Dan - Australia
VAIB
Victory Baptist Press
Wells, Brad – Washington, D.C.
Wilson, Skip – Canada
Woodworth, Buck – Guyana
Wright, JR - Greenland
Yuresko, Tony - Belize
Zwingel, Jon – Russia